Main content starts here, tab to start navigating
BOGO DOES NOT APPLY FOR DELIVERY!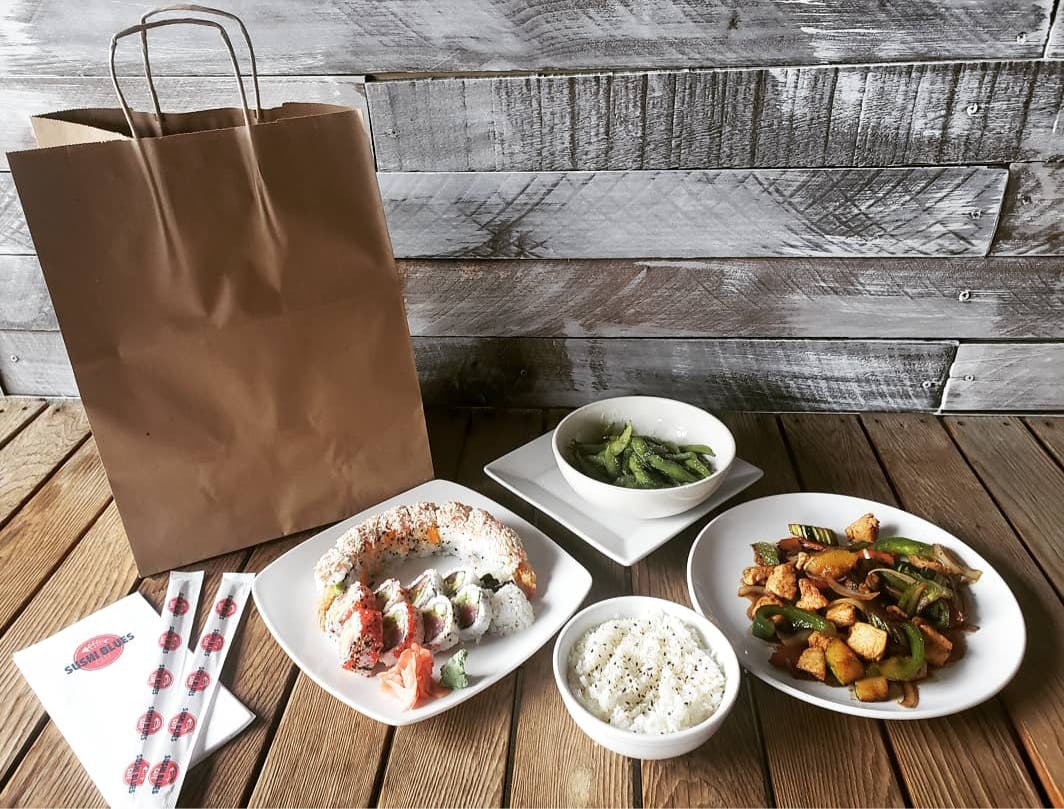 We are taking extra precautions to keep our guests safe and satisfied by offering a special menu as well as our full menu for pick-up! Call and place your order and we have a table set up outside at the host stand and they will be happy to assist you from there! Also we have curbside parking out front off Glenwood for your convenience.
Due to the present situation we are also currently offering BOGO sushi for pick-up orders! These rolls are listed under Makimono, Specialty Rolls, and Vegetarian Rolls.
Sushi Boxes
Specialty Sushi Boxes $15
Your choice of two of the following rolls:(no substitutions)
Shrimp Tempura
Wolfpack
74/83
Sweet Home Alabama
Jimmy V
Fire and Ice
And one appetizer:
Large Edamame
Seaweed Salad
Fried Shrimp or Pork Gyoza
Chicken or Veggie Harumaki
Vegetarian Boxes $13
Your choice of two of the following rolls:
Crunchy
Billie Holiday
Lennon
Big Count Basie
And one appetizer:
Large Edamame
Seaweed Salad
Vegetable Harumaki
Family Dinner $60
(feeds 4 to 6 people)
Any eight rolls from those listed above
Two appetizers
One bottle of wine(must show ID)
From The Grill
All boxes from the grill come with a small edamame
Vegetarian Yakisoba $10
Chicken or Beef Yakisoba $14

Vegetarian Stir-Fry $10
Chicken or Beef Stir-Fry $14
Any stir-fry comes with a choice of steamed white rice or fried rice
Alcohol
Wine Bottles $17
Salmon Creek Pinot Noir
Oak Vineyards Merlot
Sycamore Lane Pinot Grigio
Oak Vineyards Chardonnay
Our beer and sake selections fluctuate - We have an updated listed outside for you to check out when you get here